We know how important it is to you to keep your furniture in the best condition. We've therefore provided this page to help you keep your sofa looking brand new.
Maintaining Your Fabric Sofa
Now that you have purchased your new sofa, you need to know how to give it the proper care and attention it deserves with regular care and cleaning.
To keep your fabric sofa in perfect condition, light vacuming the fabric 2-4 times a week is ideal, this will remove any grit or dirt.
You should not use chemicals or harsh cleaners such as bleach, strong acids, ammonia or alkali on your fabric sofa.
Accidents do happen and due to this you must know how to deal with stains and spills.
If anything spills on your upholstery the key is to act fast, the longer the spillage lies on the sofa, the harder it will be to treat. Firsty you need to mop up the spillage as fast as possible with a clean cloth or a paper towel and remove any excess from the surface.
To help to prevent the stain from spreading even further across your sofa, wipe the stain from the outside in.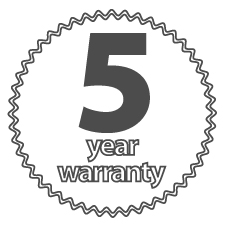 If you do suffer from an accidental spills or stains, don't forget that you are entitiled to our 5 years warranty scheme, where you are covered for structural or acidental damages, you can contact our claim line on 0370 320 6614
We are so confident that our furniture will stand up to the test, all of our sofas are guaranteed for five years. Take our reassurance that our sofa's are built to last.
Maintaining Your Leather Sofa
Leather furniture can also be dried out by direct heat such as radiators and fires. Leave a gap between furniture and heat source to minimise this effect. Leather can be revived with the application of a leather care leather cleaning kit.
Click here for part 1 of your guide to caring for your new leather sofa
Click here for part 2 of your guide to caring for your new leather sofa
Maintaining Your Sofa Cushions
Cushions require plumping in order to keep their shape. Fibre or Feather cushions are particularly prone to losing loft and therefore extra care should be taken. We advise cushions are plumped on a weekly basis. On our fabric sofas cushions are reversible and care should be taken to turn and change the position of the cushions to prolong their life.
Remember 90% of our sofas come with zipped removable cushions and can be entirely replaced at a later date if necessary.
All cushions will soften in the first few weeks of use. This is normal and does not affect durability.