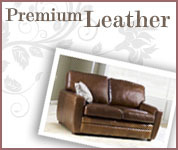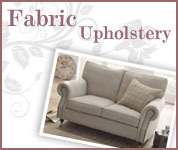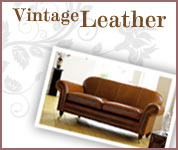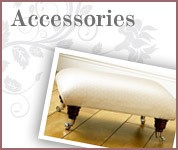 The English Sofa Company
The English Sofa company is a family run business making beautifully designed furniture using traditional upholstery techniques. Our growing range of furniture includes sofas, sofa beds, corner sofas and chesterfield sofas.
Fabric Sofas
A wide range of Fabric Sofas are available made to order in your choice of over 100 different fabrics. Our fabric sofas are made to the highest quality and we have a great range of fabrics sofas available varying in size, style and colours. A mix of traditional and contemporary fabric sofas designs are available and can be tailored to create a very personal and bespoke sofa experience.
Chesterfield sofas
Hand Crafting fine English Chesterfield Sofas has been at the heart of our business for over 55 years. Our Chesterfield sofas are iconic and because of their high-quality they will last for many years, Chesterfield Sofas can prove to be a worthwhile investment. Available in leather and fabric a Chesterfield Sofa lookings stunning in any setting.
Leather sofas
Quality aniline and vintage leather is used throughout our Leather Sofas ensuring a high quality finish from any of our leather range. Our leather sofas are produced by us, we have a great range of leather sofas available in range of colours, sizes and styles. At the English Sofa Company we have been producing leather sofas for many years all of which are to the highest standard in design and quality. If you are looking for a leather sofa then you have come to the right place.
Corner sofas
Corner sofas are a highly stylish and contemporary sofa choice, and we have a beautiful and extensive sofa range right here. Corner sofas are a contemporary alternative to the traditional sofa. Corner Sofas are suitable for most rooms and can match a range of decors and interiors. We have Corner Sofas in many designs and sizes, and whether you're looking for a leather or fabric style, take a look at our range- we'll have something to suit.
Sofa Beds
Great additions to any home, Sofa Beds are a practical solution for many living rooms or spare rooms and can made made in a range of sizes. Sofa beds can not only be a stylish feature for the home but sofa beds can also be very practical providing space and a place for guests to sleep. As well as Fabric Sofa Beds and Leather Sofa Beds we even make a Corner Sofa Bed.
The English Sofa Company is a leading UK sofa manufacturer and has made a range of furniture from a Vintage Leather Sofa to a Designer Fabric Sofa for thousands of homes in the UK and throughout Europe, USA, Australia and the Far East. All of our Sofas are handmade in our Manchester workshop and we only source our hides and fabrics from UK suppliers. The hardwood timber we use for our furniture frame construction comes from European forests and is managed in a sustainable manner. As UK Sofa Manufacturers we are proud of our history and you are welcome to visit our factory and Manchester Sofa Showroom. From our Manchester Showroom you can browse and sit on over 30 different settees as well as view over 200 different fabrics from our extensive swatch collection. Don't worry if you can't make it over to see us, we can send samples and a copy of our English Sofa collection catalogue direct to you by post.