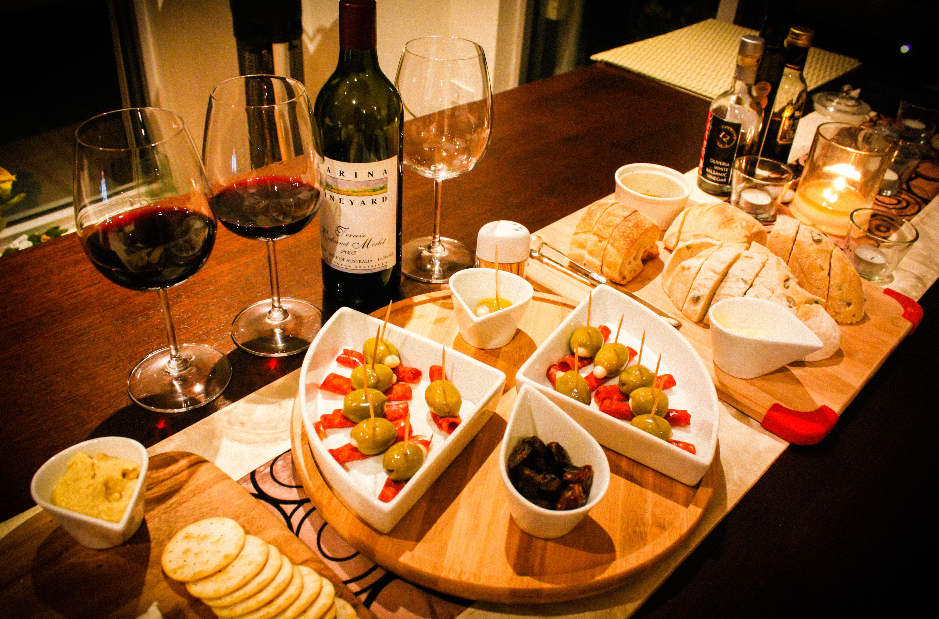 We all dream of being the perfect dinner party host, particularly if we're part of a group of friends who take turns to hold events at their house.
And while some people seem to come naturally to hosting, the rest of us need some rules to remember – so here are five of the best, in no particular order.
1. Meet and greet
First impressions count, so make sure you meet your guests at the door as they arrive, and make them feel welcome by introducing them to the people who have already arrived.
The big faux pas here is if you forget to give new arrivals a drink – so consider having a side table with pre-poured cocktails or plenty of glasses and open bottles of wine, so people can help themselves.
2. Make them feel at home
Your guests need to feel comfortable, so make sure you have enough seating to go around – a chair for everyone during the meal itself is the least your guests should expect!
If space is at a premium, a sofa can be an ingenious way of squeezing an extra place setting in at the table, without having to find room for an extra chair to go alongside it.
3. Silver service
You don't need to serve your meal on the finest china in order to make a good impression; dinner sets are available quite cheaply, so invest in enough matching plates, bowls, glasses and cups so that everyone is using the same crockery.
Likewise, there are some handy 'hacks' to decorating the table itself; one of the best is, if you have a large table to cover, save on linen costs by simply using a new, clean dust sheet instead for a durable and protective 'tablecloth'.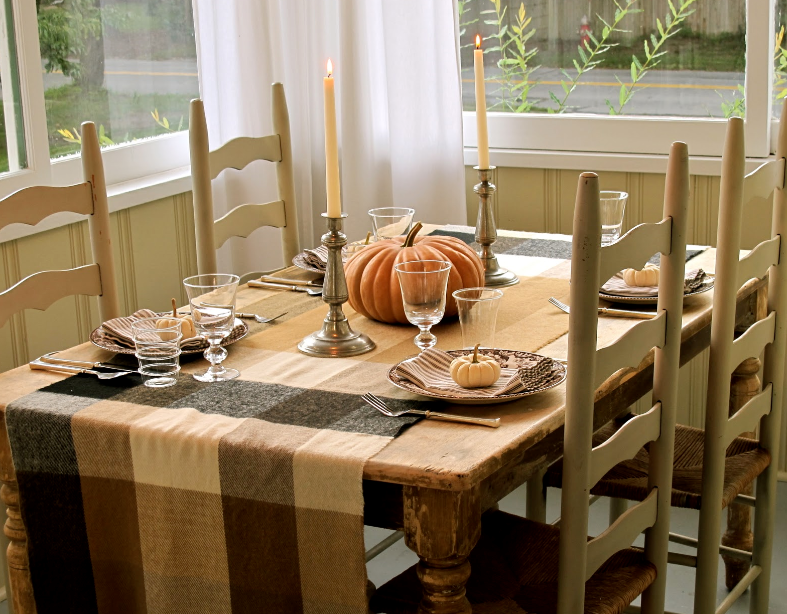 4. Table theatre
Put some wow factor into your evening's events by incorporating a little theatre into the meal; serve dessert with a sparkler, or set it alight if it's a Christmas pudding.
For the main course, carve the meat at the table, or even consider cooking it right there in the dining room if it's something you can easily do table-side in a matter of moments.
5. A place for everything
Finally, throughout the evening, make sure everything has a rightful place, from the food you serve to your guests themselves.
Make sure place settings have enough cutlery for the number of courses you are planning to serve, as well as glasses for wine and water, and cups if you are serving hot drinks.
Consider name badges for each person's place, if you are keen to decide where they should sit; this shows some forward planning, which can help set people's expectations for the rest of the night to run smoothly.
For more information on The English Sofa Company and the products we offer, call us on 0161 736 5733 or visit our Showroom.
Like us on Facebook and follow us on Twitter for all the latest news, events and offers.