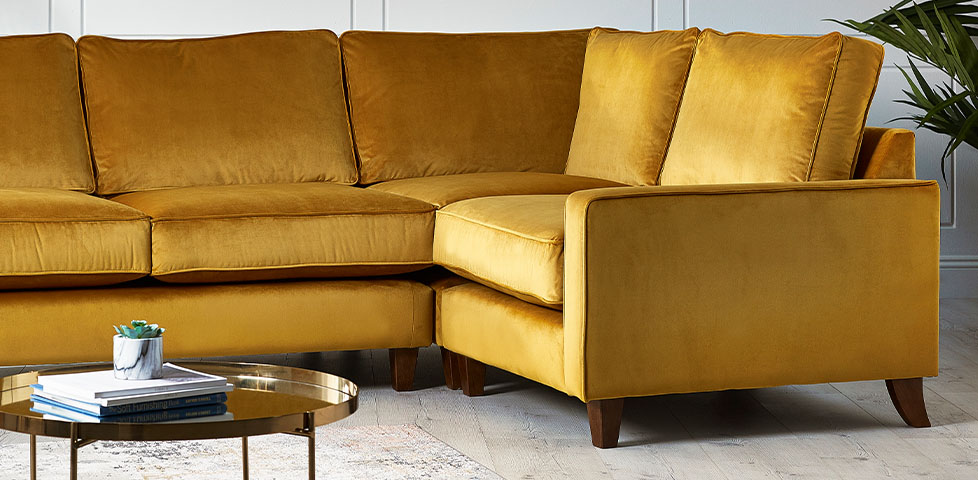 NEW PRODUCTS: THE ALL NEW FABRIC CHESTERFIELD SOFAS!
We've been working hard on developing our fabric chesterfield sofas. Switching up the traditional leather look with soft contemporary fabrics! The Calvert Chesterfield is shown in the new plush velvet with an amazing Easy-Clean quality which helps to repel liquids. There is no reason not to love it.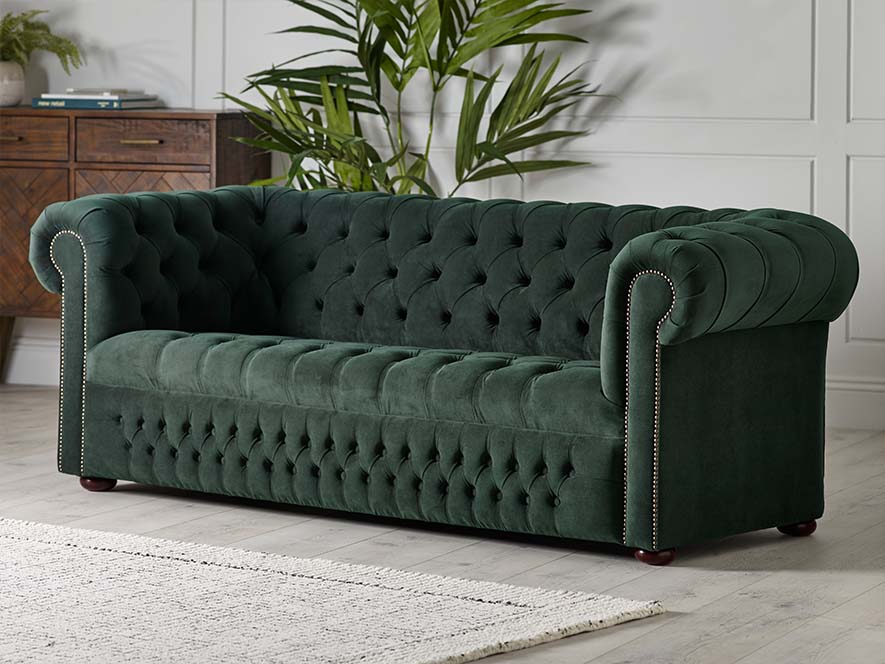 A stunning traditional chesterfield upholstered in our Plush Velvet Hunter creating a super luxurious sofa. With simple studding detail and deep buttoned seat and back; this chesterfield will look and feel classy for years to come.
NEW PRODUCTS: INDULGE IN OUR COMFY DRAKE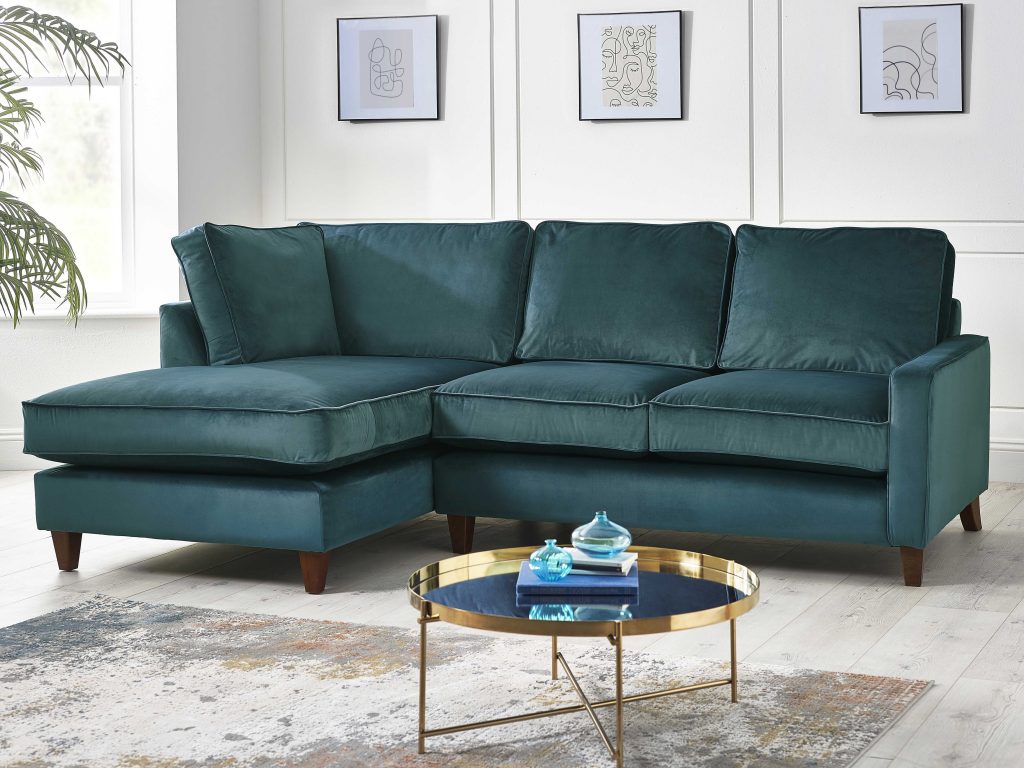 The all new comfy range!! The Nordic Drake sofa is even comfier! We've looked into creating a sofa that you can truly sit into; with ultra-silk cushions that you can sink into on a tapered small leg, you can really get comfortable and lose yourself in the Drake Comfy Chaise.
While we were developing the super comfy range, we looked into a collection that was missing from our Drake range. Now introducing the Comfy Drake Corner Unit! Now available in all fabrics and leathers! If you require any further information be sure to get in touch with our sales team.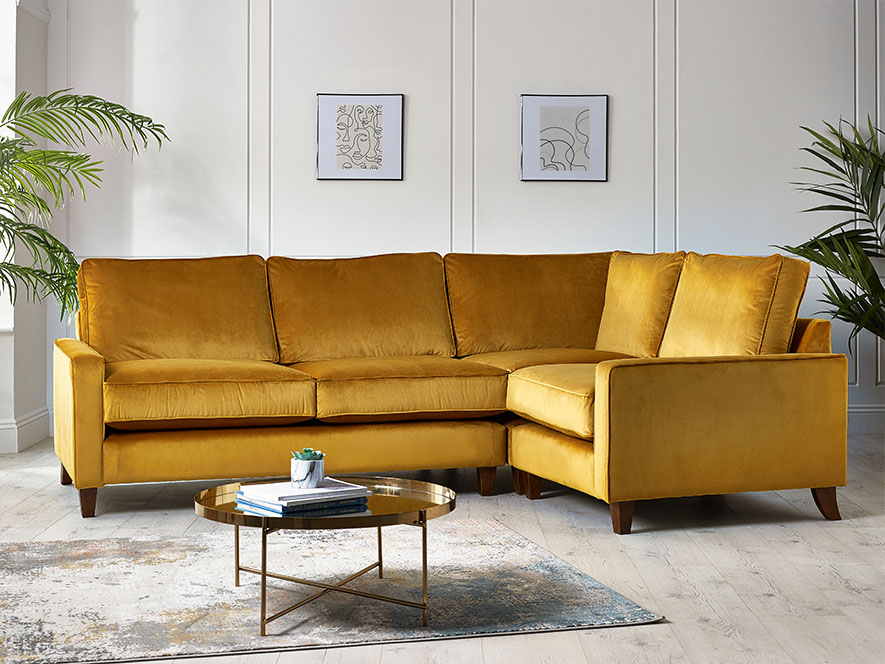 NEW PRODUCTS: THE PERFECT ACCENT CHAIR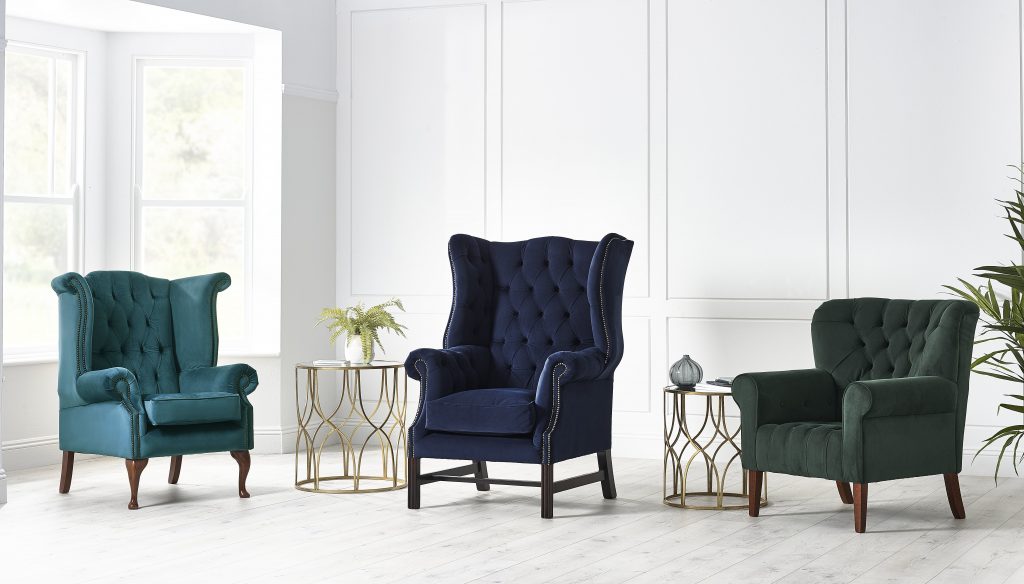 The perfect accent chair. We have a huge variety of armchairs here at The English Interiors Company. All available in leathers and fabrics, tailored to your style. Whether you want an armchair in your bay window, in your bedroom or in your little conservatory; with the huge variety of style and fabrics to choose from we will have the perfect one for you here. To have a look at our new collection be sure to order a brochure and some free samples here.
Check out our socials for more information and images of our products in our customers home! Use #YESTEIC for a chance to be featured on our page.