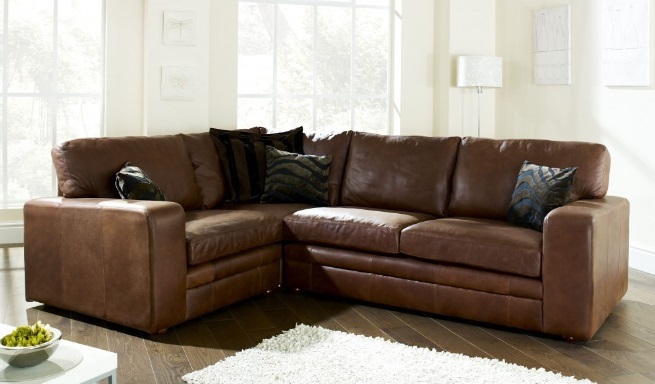 Corner sofas can make life much easier – less separate pieces of furniture, more space and the general convenience of having everything all-in-one. And whether you're looking to make a statement or utilise your space with a practical sofa, going into the process of buying a corner sofa completely blind can lead to a few small problems… Don't worry – nothing too big, but it's best you know beforehand and that's why we've done all of the hard work for you and put this short guide together.
Plan Ahead
The first thing you need to clarify is whether you would like the corner of your sofa to be on the left or right hand side of the final structure. This is important and could pose issues if you do get this wrong. Depending on the layout of your room, you could potentially block door entries, or have to move your furniture around to accommodate for your corner sofa. We recommend you use masking tape on your floor to draw a guide of where you would like your sofa to sit; this will also give you an initial idea of how big you would like it to be.
Right or Left?
The next point to understand is the wording of the website description or sales person you are talking to. For example, if they say, "a left hand facing arm, attached to a 1.5 seater section, attached to a corner, attached to a 3 seater section, attached to a right hand facing arm" they will mean something like what is shown in the image directly below. The best way of knowing which is the left and right side of the sofa is to stand directly in front of the corner section of your sofa (or your masking tape floor template) and look ahead – also demonstrated in the below diagram.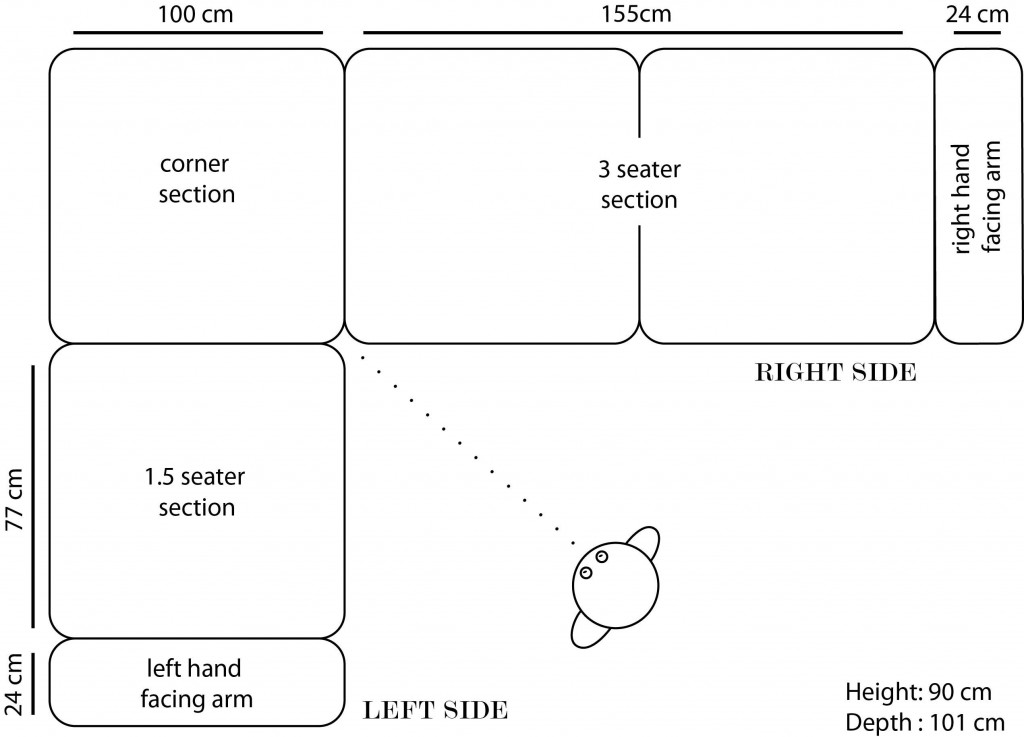 Corner Sofas – Just Like Lego!
Finally, in terms of size, as we custom make all of our furniture, you can choose to have your sofa made as little or large as you like. For example, you can start with your corner piece and build both across and down from the corner. In terms of our most popular corner sofa – The Abbey, a popular dimension of one side is a 3 seater section with arm (giving a total of 279 cm) and to compliment this a 1.5 seater section with arm (giving a total of 201 cm) on the other side. Just like building blocks we can put these sections together according to your specifications, resulting in the perfect final product to fill your space. And don't forget, you can choose from our wide selection of leathers and fabrics to upholster your corner sofa.
We've placed a couple of diagrams below to illustrate how some of our popularly chosen dimensions look. Please note, for the sake of all examples shown in this blog, we have used the dimensions of our popular Abbey corner sofa. However, if you would like a slightly smaller corner sofa, or to simply have a look at what else we have to offer, please click here.