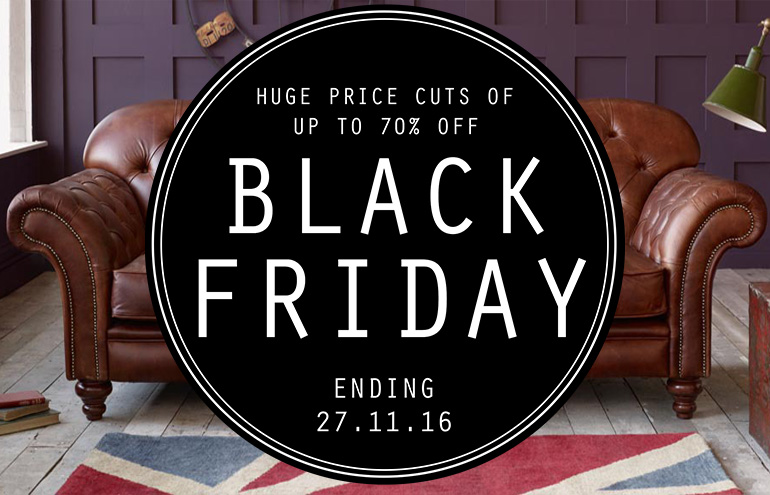 With Santa's workshop fully booked, and many of our customers still looking to get their perfect leather or fabric sofa in time for the festivities, The English Sofa Company is offering huge discounts across our entire clearance range, for Black Friday only! With guaranteed pre-Christmas delivery included, this is an offer not to be missed!
This fantastic Black Friday offer starts in just 5 days and is scheduled to run from 21st – 27th November.
Our clearance sofas are a great way to get your perfect sofa at a hugely discounted price and guaranteed pre-Christmas delivery. We offer a huge range of both leather and fabric sofas, with many chaise sofas, sofa beds, and even a wide range of accessories available!
Many of our models are up to 75% off our usual selling prices, which even includes our ex-photoshoot models, such as our Beaumont Curved Back Chair. Photographed in our British Fabric 'Nectar' this is a very comfortable model of chair that has been carefully handmade from scratch in our Manchester Factory. The Beaumont is a new model to our range and has been highly sought after since its release earlier this year. Featuring a tall curved back, this chair has a unique appearance with a very distinguished look and feel, with a sit similar to that of a tub chair in that it hugs your body – perfect for a reading chair!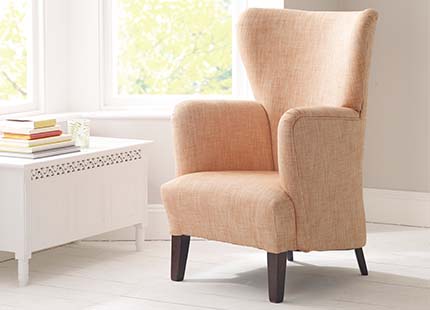 Don't delay, buy today and receive guaranteed pre-Christmas delivery across our entire range of stock clearance products!
Our stock clearance products are highly sought after, and come and go on a regular basis. This means that we cannot guarantee a product will be available when you come to purchase it, and we do not reserve products on this page.